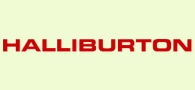 Halliburton
Founded in 1919, Halliburton is one of the world's largest providers of products and services to the energy industry. With more than 70,000 employees in approximately 80 countries, the company serves the upstream oil and gas industry throughout the lifecycle of the reservoir – from locating hydrocarbons and managing geological data, to drilling and formation evaluation, well construction and completion, and optimizing production through the life of the field.
Website development, website support.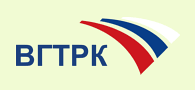 Russian Broadcasting Company (VGTRK)
Russian Broadcasting Company (VGTRK) incorporates three national TV channels: "Rossiya", "Kultura" and "Sport" as well as "Bibigon" kids channel, 89 regional broadcasting companies, "Vesti" 24 hours news channel, "RTR Planeta" world broadcasting channel", Euronews Russia and "Rossiya" state web channel that unites over 20 web sites.
Branch website creation, development of Vesti.Toolbar widget.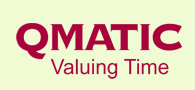 Q-Matic
Q-MATIC is a provider of electronic Customer Flow Management solutions from Sweden. Its hardware and software solutions help making the client service more efficient.
Q-MATIC is a world leader in creating electronic queue management systems, having made over 40 000 deployments over the world. Company's representatives work in more than 110 countries.
Website development, website promotiony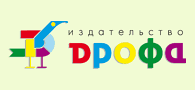 Drofa Publishing House
Drofa Publishing House has been publishing books for all levels of education in Russia (pre-school, school, professional and higher education) for more than 20 years. Yearly circulation of books consists of an average of 40 million issues. Drofa's books make 25% of the Russian Federal list of educational books issued by the Ministry of Education and Schience.
Over 6 000 authors cooperate with the publishing house, including widely known scientists, teachers, methodists and psychologists.
Website design, website support.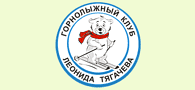 Leonid Tyagachov Alpine Skiing Club
Leonid Tyagachov Alpine Skiing Club is the base for amateur skiers and snowboarders as well as for training of Russia's olympic teams. The club is leader in the alpine skiing industry of the Moscow region, it offers wide range of winter and summer activities and fitness.
Website development, photography, advertising banner design, paper design.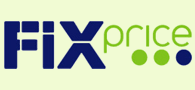 Fix Price
Fix Price is a network of convenience stores offering a wide variety of useful goods for famiy needs at a single fixed low price. The main advantage of Fix Price shops is: convenient locations and lowest prices as a result of efficient reduction of expenses and use of modern technologies for resources and logistics planning.
The network currently consists of over 380 active shops over Russia and is constantly growing.
Website development, website support.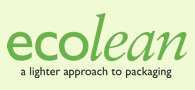 Ecolean
Ecolean is a Swedish developer, manufacturer and supplier of technological equipment for "jug" packaging, a unique solution for manufacturers of milk and other beverages. The company operates in the Russian market since 1998. The clients base consists of well known milk manufacturers such as Molwest, Unimilk, Lactis, Davlekanovo and many others.
Light Ecolean packaging perfectly replaces heavier packaging types. Ecolean package is 50-60% lighter than traditional cardboard packagings or bottles for liquit food products. Minimal use of raw materals helps to reduce power consumption during production, streamline the transportation and recycling.
Package design.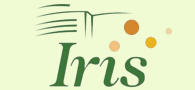 Iris Office Center
Iris Office Center is a class B business center which meets the requirements of the most demanding leaseholders and offers office rentals directly from the property owner.
The center is a building with thoroughly planned architecture, convenient office spaces and advanced infrastructure. Iris Congress Hotel, located nearby, offers additional services such as lunches, fitness, bank services, 24x7 guarded surface and underground parking and accommodations at special prices close to office location.
Website development.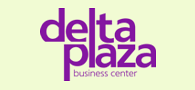 Delta Plaza
Delta Plaza business center, located in Taganka district of Moscow, perfectly combines the practicality, comfort and impressive design.
Open spaces from 2 400 to 2 650 sq.m., custom design of halls and common spaces using modern finishing materials, advanced engineering systems and building management uphold the top level of quality for residents and allow the lessees to concentrate on their successful business.
Website development.